Vancouver Autism Intervention Support Services
Looking for individualized, developmental autism support and intervention?

Overture can help!
Overture's Vancouver autism intervention program provides a respectful, developmental, holistic approach. We strive to maximize quality of life for the whole family. Our comprehensive approach seeks to address nutrient status and neurological and immune health. Alongside this, we work to improve sensory information processing. Together with caregivers we work to speed up the development of one's social referencing, social communication and self-regulation skills.
We do this through:
Our aim is a whole community, whole family, whole person, whole body approach. Children, teens, adults and their families desire more meaningful interaction. They want to optimize learning and development and reduce stress. Families CAN move through life with more ease.
Contact us to find out how Overture's Vancouver autism support and intervention services can help.
Stress is any burden on a system that makes it difficult for that system to perform its functions. There are internal stressors and external stressors. Some of the stresses of modern day life are beyond our control. We strive to help you deal with these stresses with more resilience. Many of the stresses on a human being are within our control-we can do something to make them less impactful. We would like to help you determine what those are for you and help you to address them, step by step.
We ourselves, are the parents of a young adult who received an autism diagnosis as a child. We believe he is Sensitive-he came from Sensitive parents, inherited a great deal of toxicity and was born into a world that is very different from that of our ancestors. As a result of a variety of factors unique to him, the many internal and external stresses he bore led to the expression of symptoms that together, are known as Autism Spectrum Disorder. These symptoms (called ASD) are the signs of a Sensitive Under Stress.
Perhaps we have walked a similar road to the one on which you find yourself. Perhaps your challenges have expressed themselves differently-chronic illness, anxiety, learning difficulties or other challenges. We want to help you find your own road forward-towards health, vitality, meaningful relationships and a life lived with joy.
Need help deciding what to do next?

 Let's get started…
As parents, we know how overwhelming and at times, lonely, the assessment and diagnosis process can be. Our Vancouver autism intervention support services are here to help you with the next steps:
Collaborating with your team or helping you create one

Setting goals and prioritizing actions

Creating a therapy plan that meets your child's and family's current needs and circumstances

Advocating at school or daycare and moving forward into a life lived with more ease.
Please contact us for a complementary consultation to learn more about who we are, what we do and how we can work together to best support your family.
Overture's Vancouver autism intervention support services can help you take action…
Once we begin, we will collaborate with you to put together a plan which will include:
-the completion of nutritional assessment forms
-a HANDLE® sensory and information processing evaluation
-play based Reference and Regulate intervention sessions
We will teach you strategies to promote positive behaviour and increase language and social skills.
We will do this at a pace that fits your needs and circumstances.
How important is your child's biochemistry?
When you are ready, we will help you sort out your child's unique biochemistry needs. We will support you in taking manageable steps to improve your child's brain and immune health.
We will help you make sense of the complex world of biomedical interventions. We will help you better understand what tests are available and the purpose they serve. We will help you decide which ones are most useful and appropriate for the present moment and how to move forward with your health practitioner.
How does proper nutrition help?
Overture's Vancouver autism intervention support program will help you:
-assess and improve upon nutrient status by looking at what your child eats, digests and absorbs;
-determine what things may be causing an inflammatory reaction; -assess the level of toxicity and improve the body's ability to excrete waste products and toxins.
We have helped many picky eaters expand their diets and improve their level of wellness and brain function. We will work together with you to devise a plan that suits your family's circumstances.
How do HANDLE® Autism Services work?
"Movement, supported by nutrition, can rewire the brain" – Judith Bluestone, HANDLE® Founder
HANDLE© serves as the core of the movement therapy provided by Overture's Vancouver autism support program.  We also draw upon the Feldenkrais Method and Infant Reflex Development Re-patterning. The HANDLE® approach has provided thousands of individuals with the tools they need to strengthen weak neurodevelopmental systems, opening doors to academic, social and behavioural success.
Our son has been working with Doug and Jodi for the past year and a half and it is one of the best decisions we have made for our son's future potential. He has made great gains in his behaviour, communication, and social skills using the Reference & Regulate model. The HANDLE activities we have learned have helped in so many ways, it's truly remarkable. Doug and Jodi are very professional and knowledgeable and most importantly they are kind and compassionate people, which makes it an easy choice to have them be a part of our son's team.
We'd Love to Hear From You,
Get In Touch With Us!
Overture's Vancouver Autism Support Services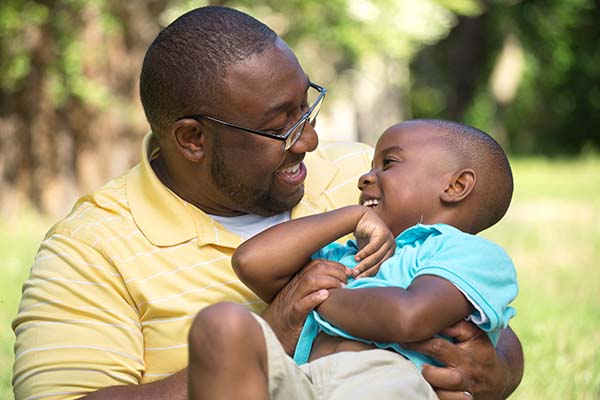 "Nurturing Relationships, Nourishing the Seeds of Potential."